Hope you're enjoying your weekend. The couple of fewer days in February really does make it feel like a uber short month. Hard to believe that it's time for another round up! March is here and marks Nutrition Month in Canada. This years' theme is 'take the fight out of food' so undoubtedly there will be lots of resources to share with you over the coming weeks.
Top Ten Reads from my Feed
Nutrition
Forget 5 a day, eat 10 portions of fruit and veg to cut risk of early death Sarah Boseley for The Guardian
Also check out this 10 a day infographic from The Rooted Project
Butter or olive oil? Eggs or no? New nutritional review cuts through the myths by Cara Rosenbloom for The Washington Post
BMI wrongly branding people as unhealthy, new research reveals by Nicola Harley The Telegraph
World's first clinical trial finds diet works for depression by Georgia Ede Psychology Today
Vitamin D 'proved to cut risk of colds and flu' by Sarah Boseley for The Guardian
Gut Check: How efficient or sluggish is your kids digestion? Casey Seidenberg for The Washington Post
What is mindful eating? By Nina Mills
Health
You are not broken by Maureen Magauran on Thrive Global
When evidence says no, but doctors say yes by David Epstein, The Atlantic and Propublica
Parenting
The most valuable thing a parent can do for their kids by Glennon Doyle Melton, Oprah
Best of the Rest
United, we eat by Jess Dang, The Medium
'Protorexia': Can a protein heavy diet become an unhealthy obsession by Rachel Moss, Huffington Post UK
Recipes Tried and Tested
Spicy ginger tea by Chateleine
Blissed out Thai salad with peanut tempeh by The Minimalist Baker
Flourless peanut butter brownie cookie by Sally's Baking Addiction
Inspired By….
February was awards season and I was blown away by the performances given by Beyonce and Adele at the Grammy's and by Lady GaGa at the Superbowl halftime show.  While these ladies ooze talent, which is inspiring in and of itself, it was their reactions that truly inspired me. Beyonce proudly displayed her beautiful pregnant belly; while humbly accepting her award Adele  tearfully dedicated it to Beyonce saying "the way you make me feel … is empowering". And following body shaming comments after her performance, Lady Gaga spoke out on social media saying "I'm proud of my body and you should be proud of yours too….Be you, and be relentlessly you…..That's the stuff of champions". With a 5 year old daughter, who even at this young age is aware of and follows these artists, it's important to me that she sees and hears this message… strong independent females, loving the skin they are in, pushing the boundaries, while cheering each other on! Amen!
Blog Envy….
Don't Salt My Game is a podcast (okay not quite a blog) hosted by Laura Thomas a London based, PhD level Registered Nutritionist. If your eyes are tired after reading all the noteworthy articles above, give them a break and listen to her show, where 'she's cutting through the nutrition BS and telling people what they really need to know to stay on top of their game'. With a host of cool guests, each episode is both highly entertaining and informative. Check her out.
My Highlights of the Month
February was back to school time in Nicaragua. This year these two are the big kids in the pre-school class so there were no tears only excitement and smiles!!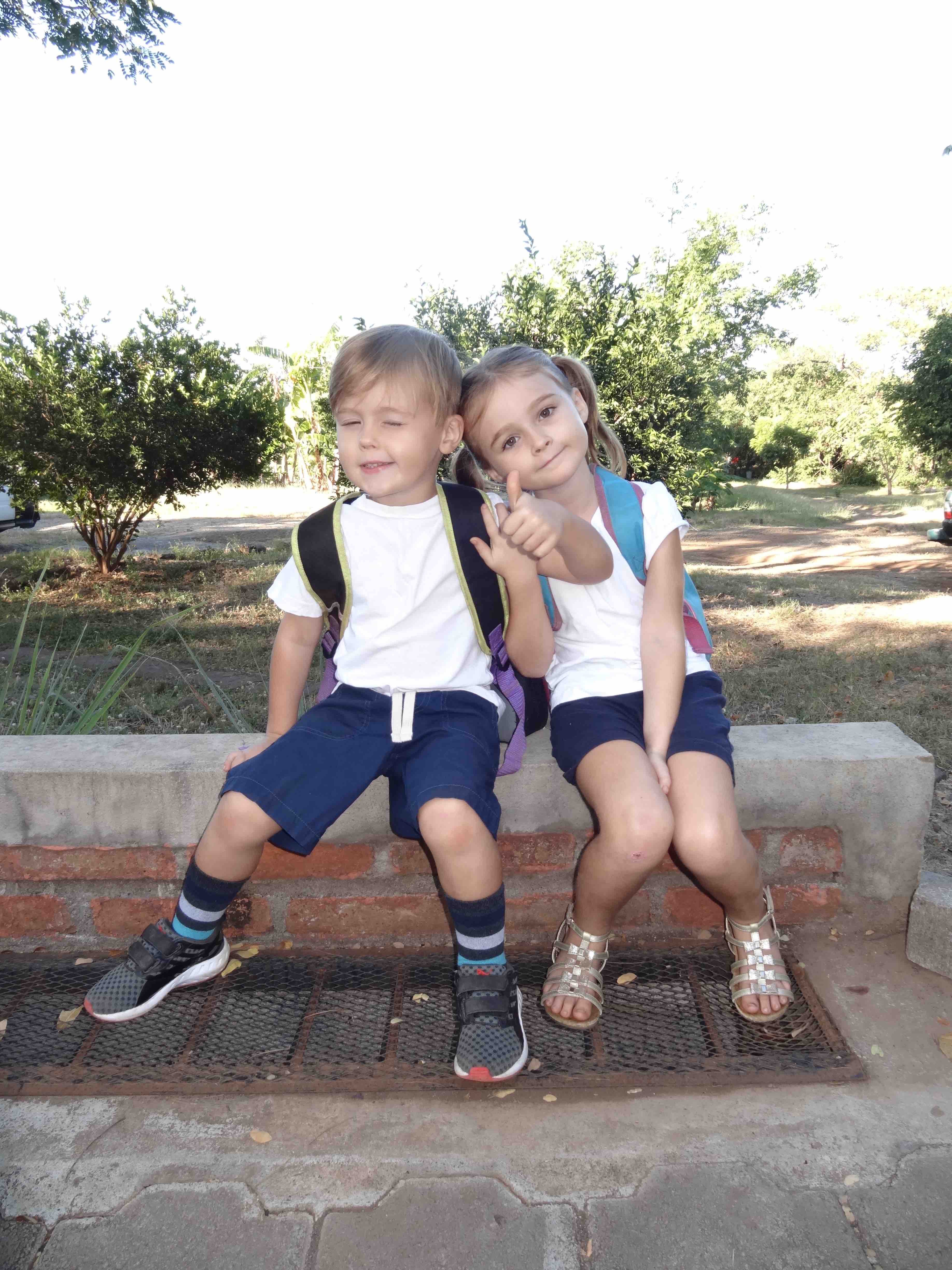 Celebrating Valentine's day as a family