It's that time again. Apologies for my tardiness, I had trouble narrowing down last months stories to 10!
Top Ten Reads From My Feed
Nutrition
Health Minister, Jane Philpott announces new food labeling, marketing regulations  You can read more on the Health Canada website and have your say (until Dec 8th) by completing the online questionnaire as part of the consultation on Canada's food guide.
The real Soylent sickness Have you heard of Soylent? It's an engineered complete nutrition replacement. Recently the food bars were recalled because of reported illness.
Health
Our world is awash in bullshit health claims. These scientists want to train kids to spot them I loved everything about this project. If you're interested, all the study resources are available on their website.
Parenting
How should we teach our kids to use digital media You can read the new American Academy of Pediatrics recommendations on children's media use here, plus another interesting article discussing the guidelines here.
Best of the Rest
Recipes Tried and Tested
Inspired By….
Sick Kids hospital in Toronto launched a new fundraising campaign with a video depicting 'sick' children as fierce warriors. I must admit that I couldn't suppress a sob or two while I watched the 2 minute movie; which was accompanied by a kick-ass soundtrack. Of course, I understand that strength takes many forms and doesn't necessary mean being brave all the time. While the thought of these children and their families pulled at my heart-strings, ultimately, I was grateful to all those individuals who have and continue to make sacrifices to work in health care, and despite the stream of 'bad press' surrounding the state of our health care systems, continue to strive to impact the lives of their patients. They are truly inspirational.
Blog Envy…
Three young professionals training to become Registered Dietitians at King's College London: Elisabeth, Caroline and Harriet. Together, they are Fight The Fads, a myth-busting group who debunk nutritional nonsense in the media and set the records straight with regular posts. I am an alumnus of the same university program and I am in awe of the energy and dedication of these young women to this project while juggling the challenges of being a student. Follow them.
My Highlights of the Month
Visiting Masaya volcano with my family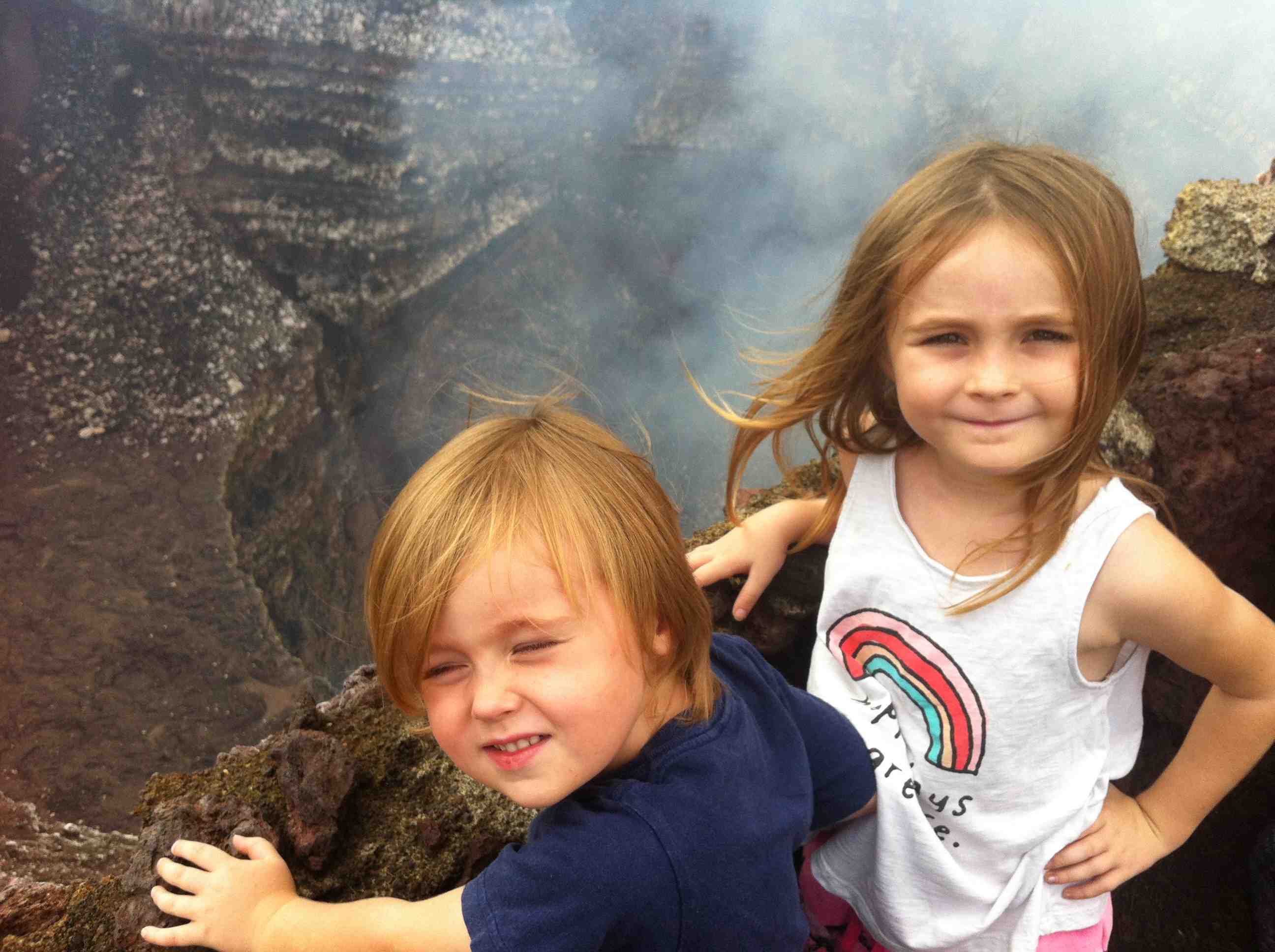 Halloween